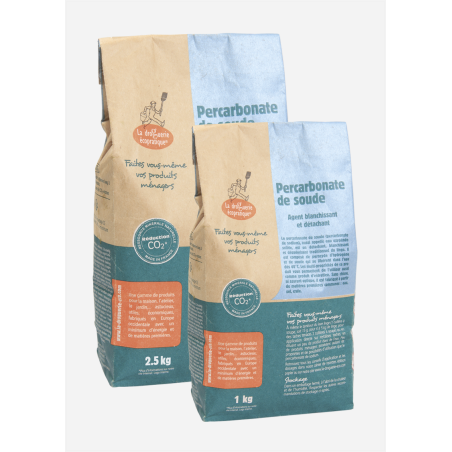  
Sodium pecarbonate 1kg
Sodium pecarbonate (sodium precarbonate), also known as solid hydrogen peroxide, is a traditional stain remover, bleach and deodorizer for laundry.
Free for orders over €70.00
It is composed of hydrogen peroxide and sodium peroxide, which are released in water at temperatures above 40°C. The multi-properties of this product allow you to use it also as a maintenance product. Chlorine-free and azure-optic free. It is made from common raw materials: water, salt, chalk.