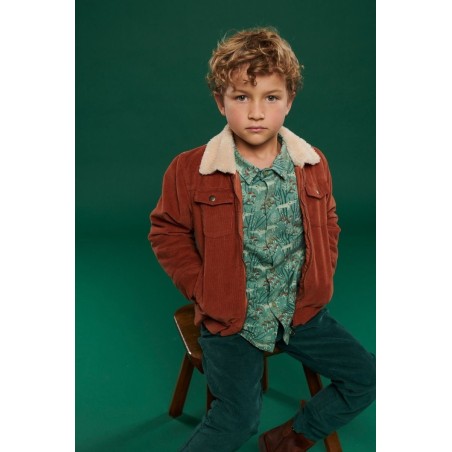  
Green Lucas Shirt By Lily-Balou
The Lucas shirt by Lily-Balou is is a long sleeved shirt with an small collar made in a green jersey with wolf print.
Made out of 95% organic cotton and 5% elastane.
Lily-Balou is a Belgian fashion label. Every single Lily-Balou item is made with respect for the environment and with respect for the people who make our clothes.
ChemiseLucasvert-LILYBALOU/116/6Y