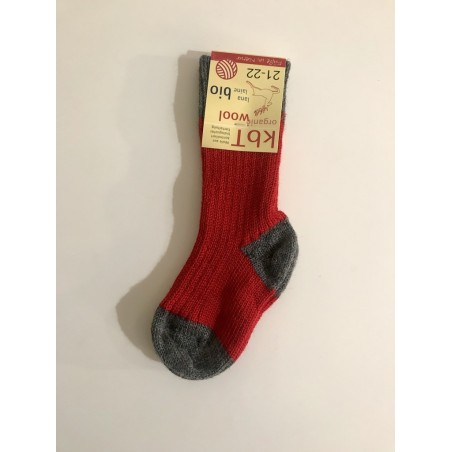  
Red Woolen Kid's Socks By Hirsch Nature
Red warm and cosy woolen socks with navy blue tip by Hirsch Nature.
Free for orders over €70.00
Made in Germany out of 100% certified organic wool.
Hirsch Natur uses solar energy, which since 2009 has generated half of its requirements.  With the next stage of expansion, we will soon be able to cover 100% of our needs with clean solar energy. The production waste and packaging materials of our yarns are completely recycled by partner companies in nearby Emsdetten. All our stockings are pre-washed to be particularly clean and soft.  We take great care to use as little water as possible and no detergents are used either, just ordinary water.