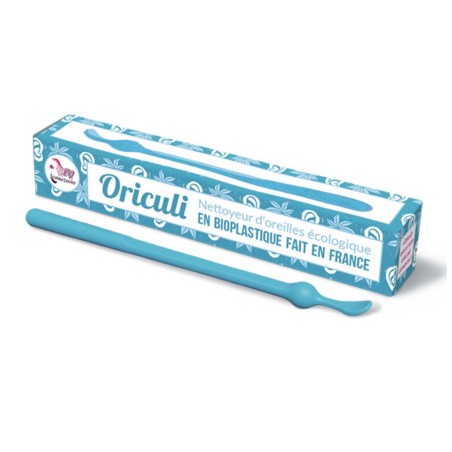  
Blue Oriculi Ear Cleaner By Lamazuna
Eco-friendly bamboo ear cleaner. Saves you from wasting hundreds of cotton buds!
Free for orders over €70.00
It's durable material derived from castoi oil is 100% renewable and allows you to replace the sticks for life !
Its comfort sphere and spoon have been designed to facilitate its use.
In addition to being healthy and durable, this material is not dangerous for children. The Oriculi is available in 5 different colors, one for each family member !