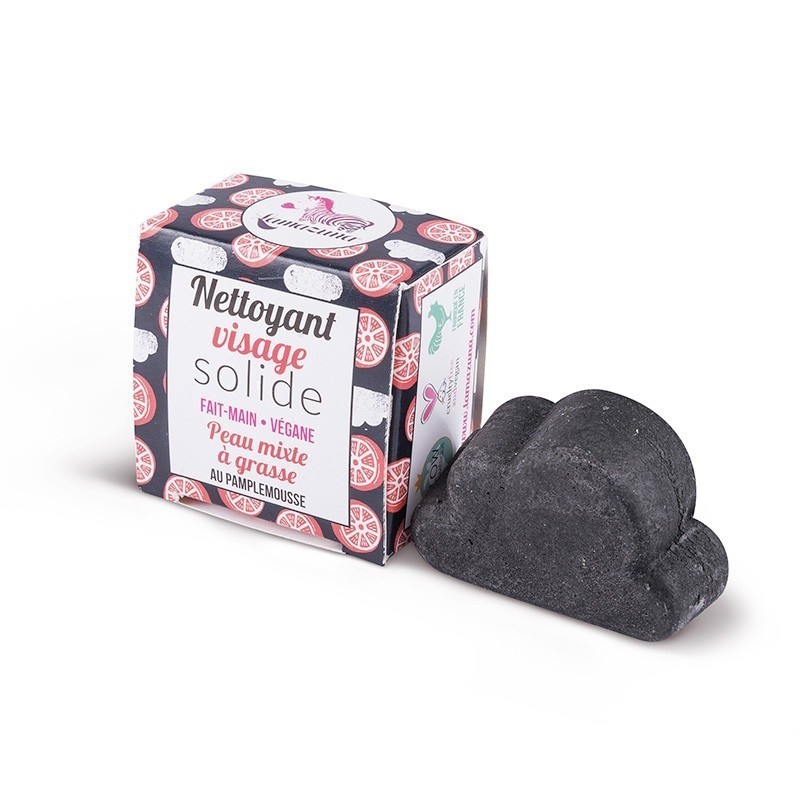  
FACIAL CLEANSER for Mixed and Oily Skin Types By Lamazuna
This cloud-shaped facial cleanser can be used every day to gently and deeply cleanse your skin. It removes impurities and excess sebum, unclogs pores, and leaves skin clean and hydrated! Easy to carry around.
Free for orders over €70.00
Made in France.
Lamazuna products are eco-affordable. They aim to minimize bathroom waste and make everything simple. The ingredients used in their solid cosmetics are 100% naturally derived. They come from either minerals or plants – and if it's the latter, they use plants that are certified organic.Their products are absolutely free of animal-derived ingredients. They also carry the Cruelty Free label – a guarantee that they've not been tested on animals. They use natural and organically farmed ingredients tomake our products.
Not recommended for pregnant and nursing women (contains essential oils).