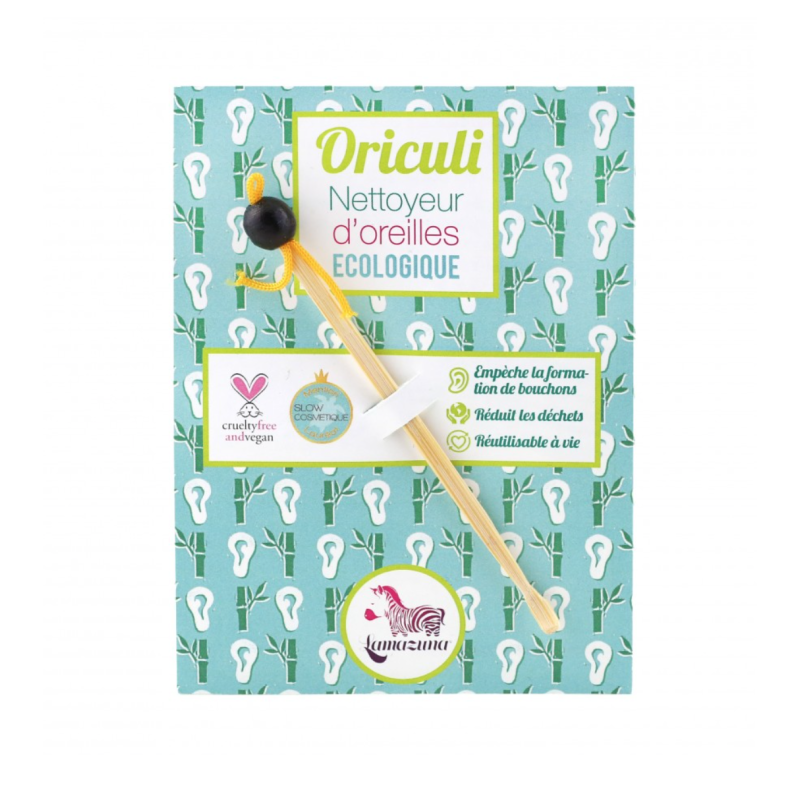  
ORICULI EAR CLEANER By Lamazuna
Eco-friendly bamboo ear cleaner. Saves you from wasting hundreds of cotton buds!
Free for orders over €70.00
Lamazuna products are eco-affordable. They aim to minimize bathroom waste and make everything simple. The ingredients used in their solid cosmetics are 100% naturally derived. They come from either minerals or plants – and if it's the latter, they use plants that are certified organic.Their products are absolutely free of animal-derived ingredients. They also carry the Cruelty Free label – a guarantee that they've not been tested on animals. They use natural and organically farmed ingredients tomake our products.
Our goal is to reduce waste in the bathroom and save you money. We invite you to adopt the Oriculi. This ingenious instrument comes from Japan and China, where it is used by the whole population.
Length : 10cm and made in China.