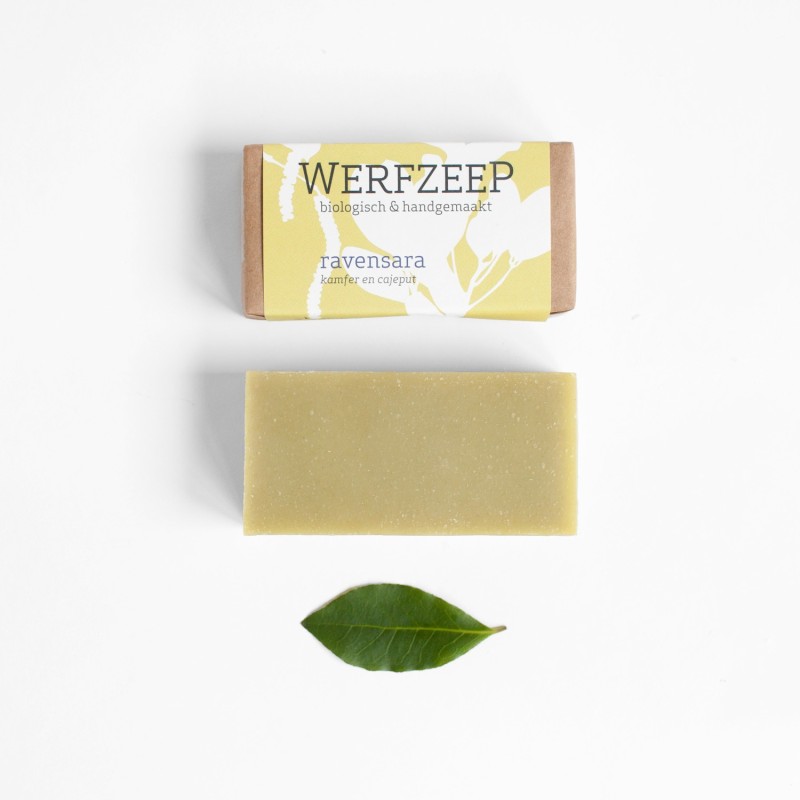  
Ravensara Soap By Werfzeep
Ravensara is a fresh, zingy camphor soap. It contains essential oil of ravensara and ravintsara (camphor), brother and sister of the laurel family, as well as cajeput, which is full of camphor notes, eucalyptus and black pepper oil.
Ravensara is one of the most powerful essential oils. It can help fight colds, thanks to its strong antiviral and antibacterial properties, and has an enlightening, relaxing and warming scent.
Its colour comes from organic spinach powder, which we macerate in sunflower oil.

Free for orders over €70.00
Organic & handmade - vegan - free of palm oil, plastics or chemical agents such as SLS - not tested on animals.
Werfzeep is an organic soap company based in Utrecht in the Netherlands.   Made with organic ingredients from quality producers and without unnecessary substances. All the soaps are plant-based, palm oil free and made with love.