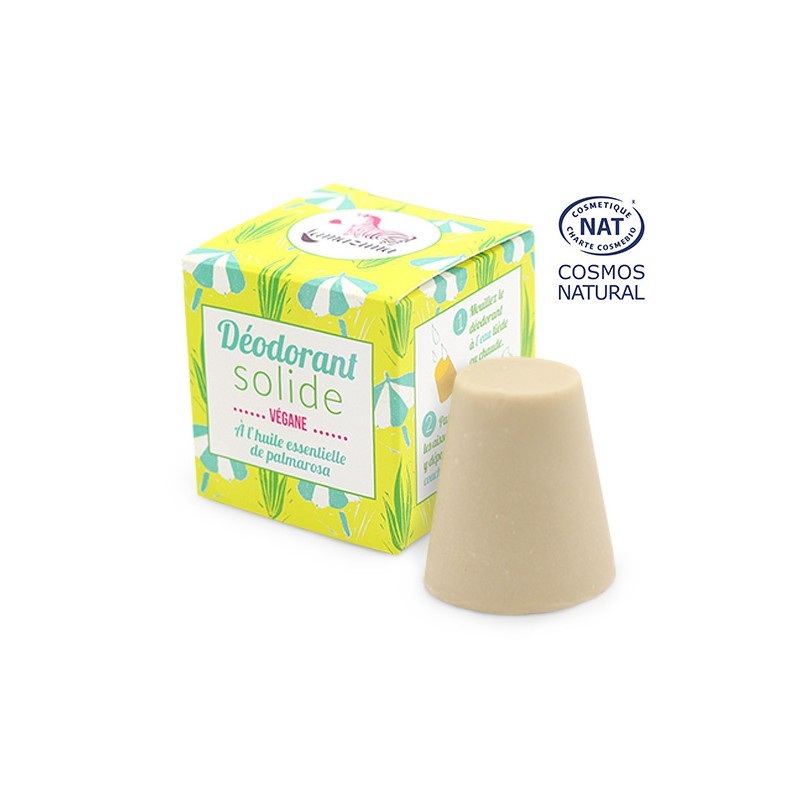  
DEODORANT By Lamazuna
Lamazuna's solid deodorant is 100% naturally derived and free of aluminum salts. It doesn't block perspiration but does stop sweat from smelling!
More effective than alum stone and aluminum-free deodorants.
Free for orders over €70.00
Unisex, lasts as long as two deodorant sticks, zero waste, 100% naturally derived and vegan.
Made in France.
Lamazuna products are eco-affordable. They aim to minimize bathroom waste and make everything simple. The ingredients used in their solid cosmetics are 100% naturally derived. They come from either minerals or plants – and if it's the latter, they use plants that are certified organic.Their products are absolutely free of animal-derived ingredients. They also carry the Cruelty Free label – a guarantee that they've not been tested on animals. They use natural and organically farmed ingredients tomake our products.