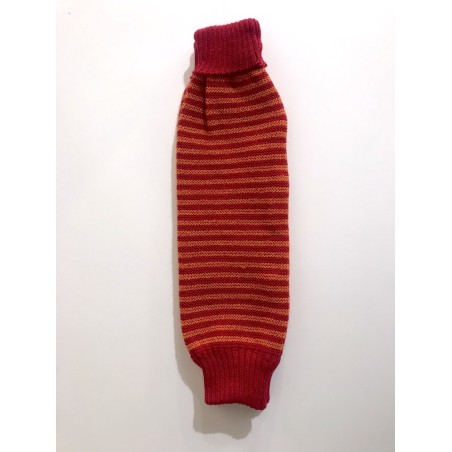  
Striped Woolen Baby Leg Warmer By Reläx.
Warm and cosy woolen leg warmer made in a red and white striped organic wool. Ideal to protect the legs and feet of your little one in the stoller.
Free for orders over €70.00
Made in Germany out of 100% organic wool.
Reläx is a member brand of the IVN (Internationalen Verband der Naturtextilwirtschaft). It offers, among other things, high-quality knitwear accessories for children such as mittens, leggings, hats and gloves, ... The textiles used are natural and guaranteed free of heavy metals and toxic compounds, they are also robust and weatherproof.